This morning I have received a delivery from Graze.com, an online service that takes care of your healthy snacking. I came across with Graze.com through one of the advertisements in the female magazine. Firstly, I looked into their website (www.graze.com), their offer was rather too good and I couldn't resist the temptation of giving it a try.
And here is the result.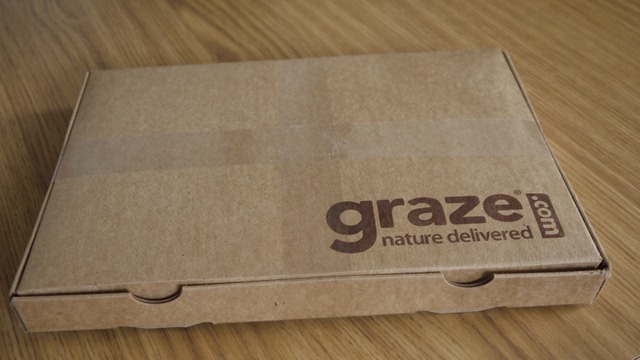 This neat box came through my post box.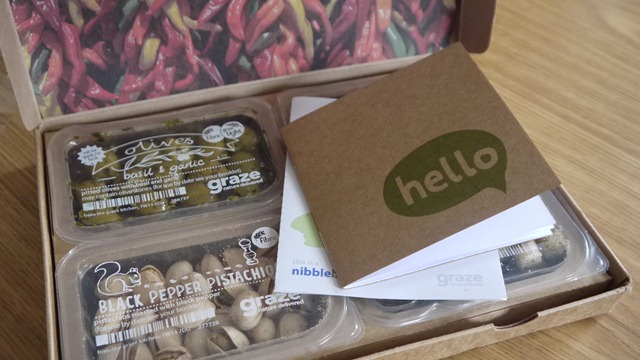 I didn't know what will be inside. When I carefully opened the box, I was pleasantly surprised with what I found. There was a handy booklet introducing the company a little bit more and another leaflet explaining the nutrition of each package. Everything was pack into this cute small packages.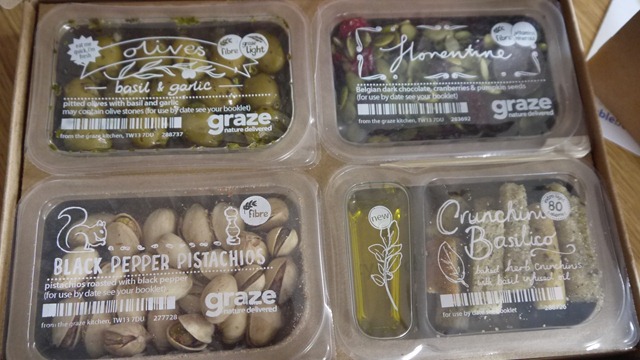 As you can see, I had olives marinated in basil and garlic, black pepper pistachios, crunchini basilico and a mix called Florentine. My favourite treats.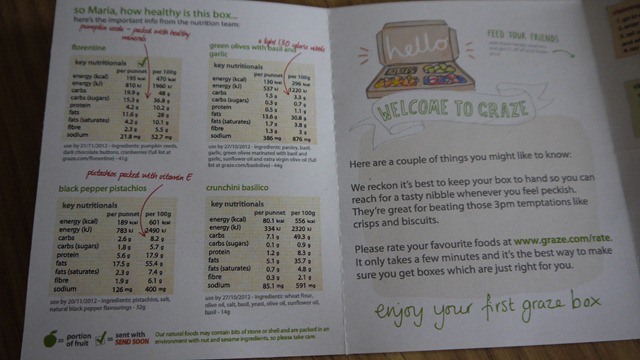 There was a small leaflet enclosed in box fully explaining nutrition for each package. Very helpful.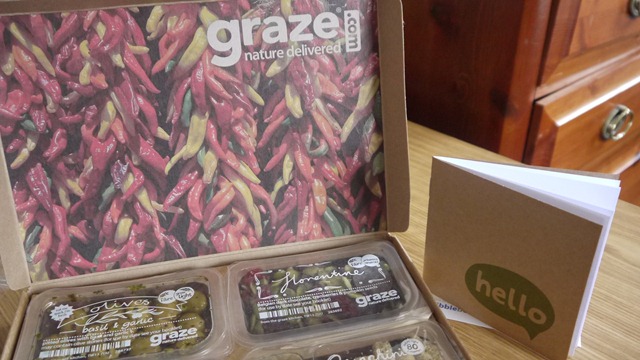 Overall, Graze.com has exceeded my expectations. I loved that feeling of receiving the box full of lovely and of course healthy treats. I definitely will enjoy my first graze box and I am looking forward to others.