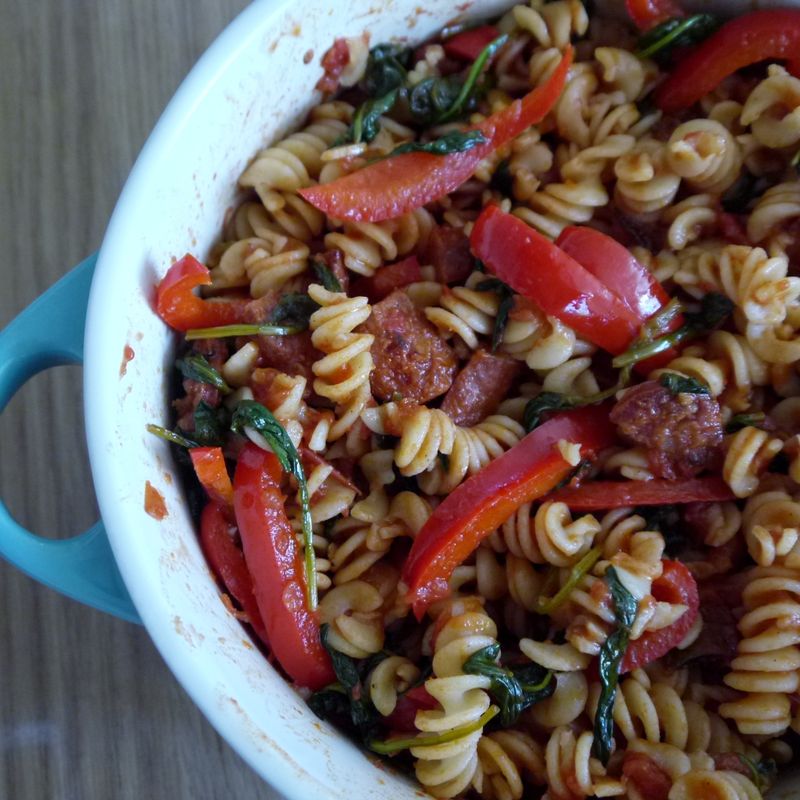 Ingredients:
250g pasta
200g chorizo, cubed
400g tinned tomatoes
1 red pepper, sliced
200g washed spinach
2 garlic cloves, peeled and chopped
1/2 tsp. chilli powder
salt and pepper for seasoning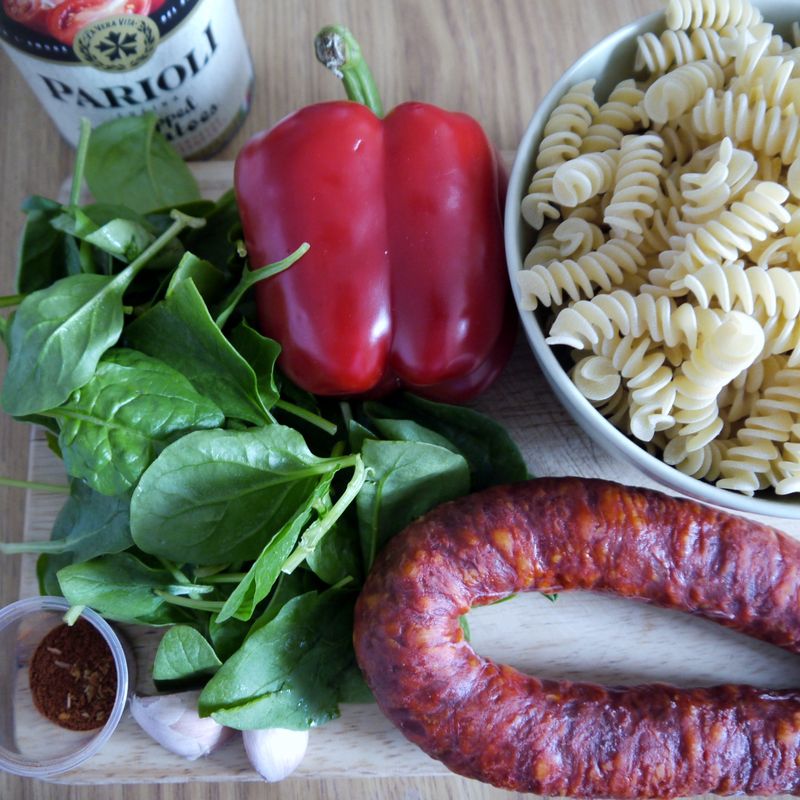 Method:
Cook pasta in a saucepan as per instructions.
Meanwhile, place cubed chorizo in a large pan and fry for about 5 minutes until nice and crispy. Add garlick and cook for another minute or so. Stir in sliced red pepper and cook until soft. Then add the tomatoes and about a half of teaspoon of chilli powder (or more) and add more seasoning if needed. You can also add 150 ml water if needed and cook for further 5 minutes or until the sauce becomes thick.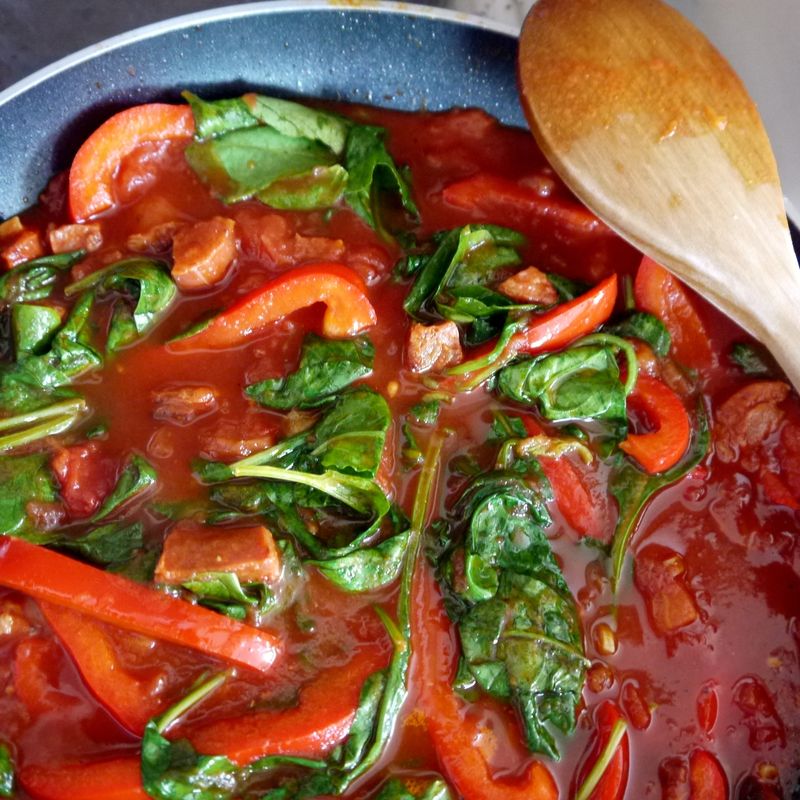 When pasta is ready, drain and leave on a side.
Add spinach to the tomato mixture and cook for 5 minutes. Stir in your drained pasta into the sauce. Serve into bowls with a sprinkle or parmesan or a cheese of your choice.