This Christmas I am spending with my family in Slovakia. Before I came home, I have decided to give myself a small, I call it recovery break, from the stressful month I had (all work related) and stay couple of days in Vienna. I usually get my flights from London to Vienna and then from there I travel to Slovakia. I never really had time to stay in Vienna and explore it properly. Every time I am rushing from or to the airport. Anyway, so this time I have told myself to stay and concentrate on festive cheer in Vienna.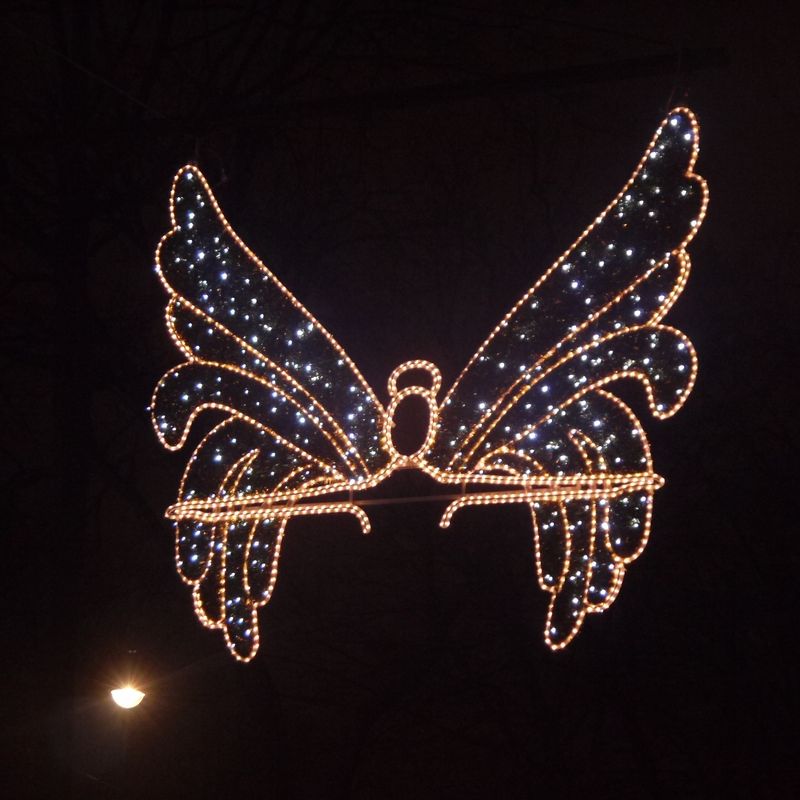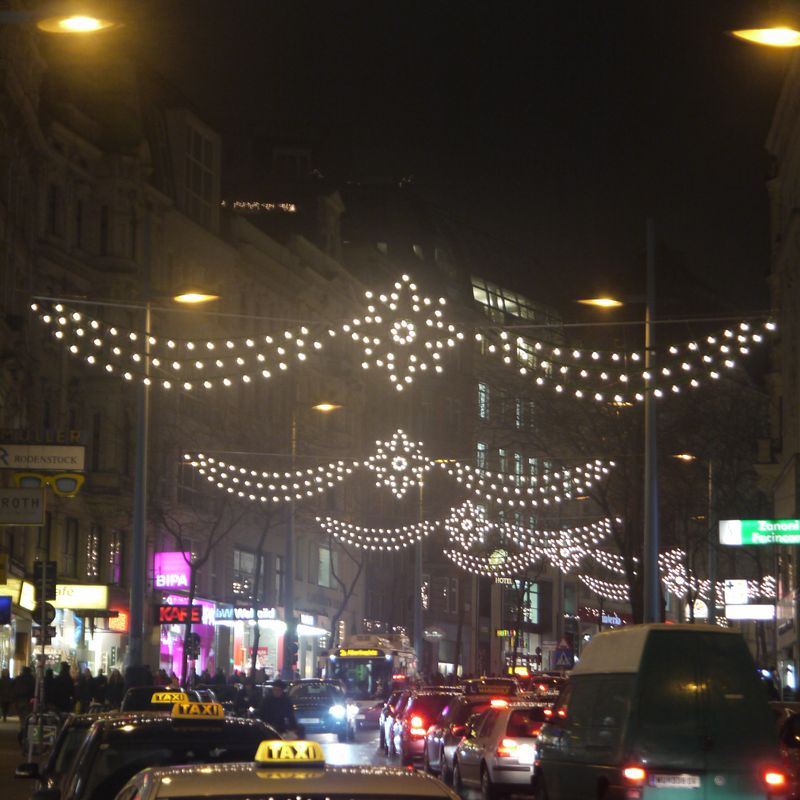 I stayed in this boutique hotel called Park-Villa Hotel (www.parkvilla.at) in residential area. Quiet and peaceful location with very good access to the centre of Vienna.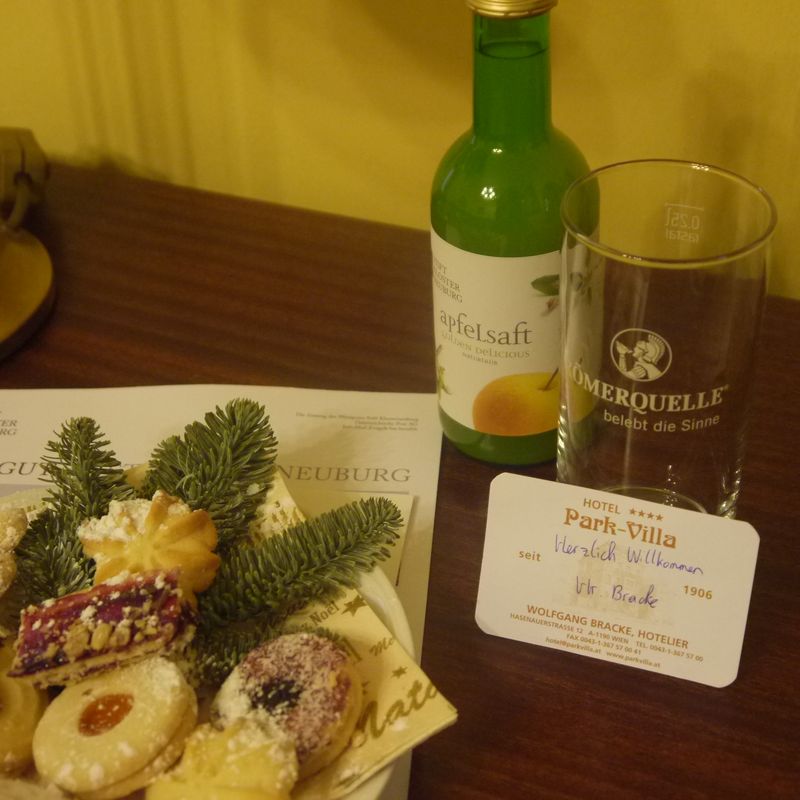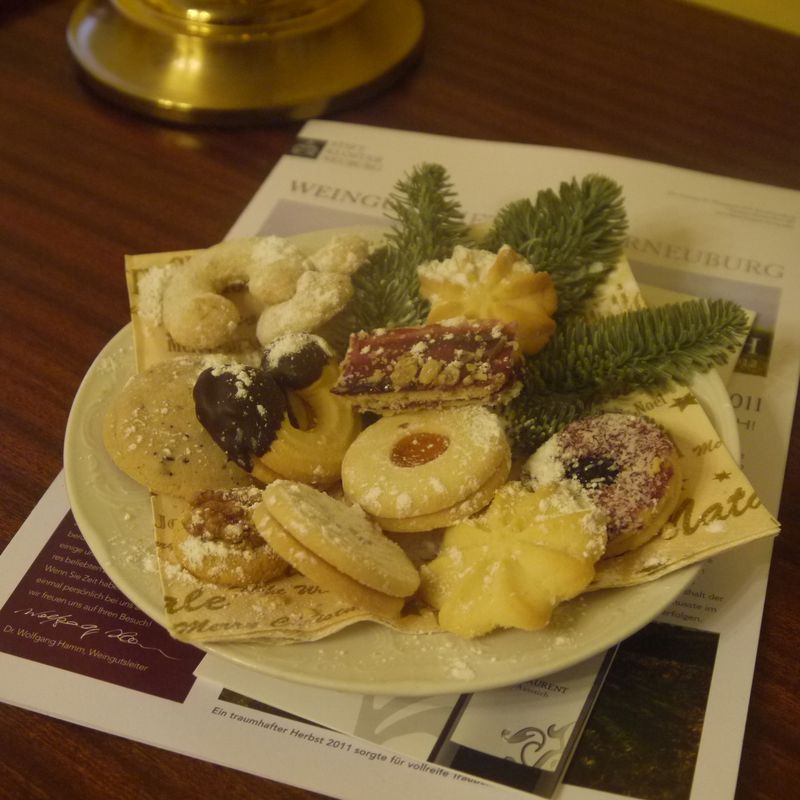 On my arrival to my room I had this plate of typical viennese pastries and a bottle of apple juice waiting for me as a welcome gift. I found this kind gesture very thoughtful and I couldn't wait to try the pastries. They were very delicious.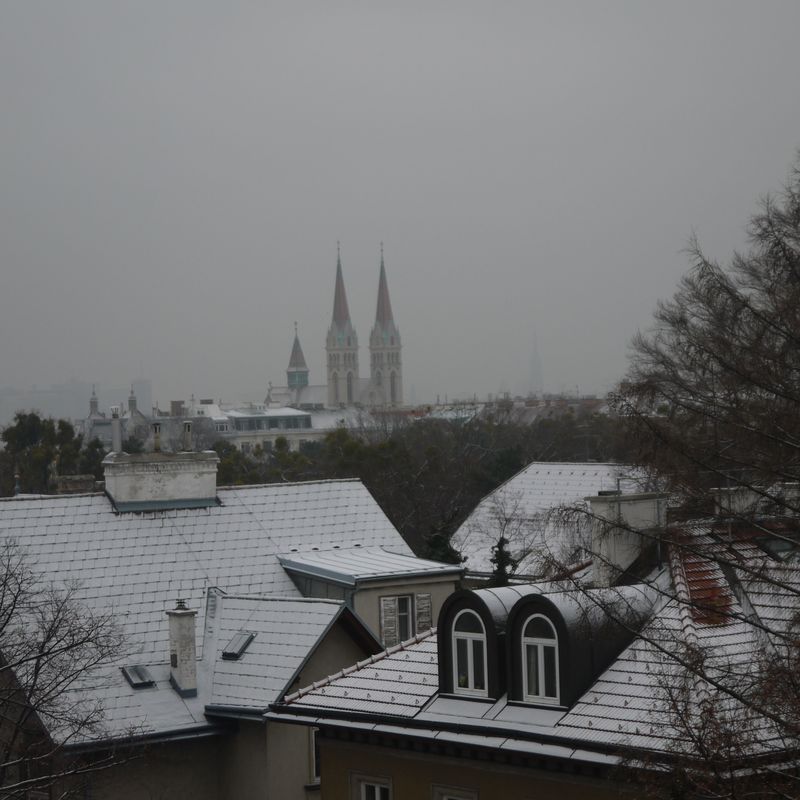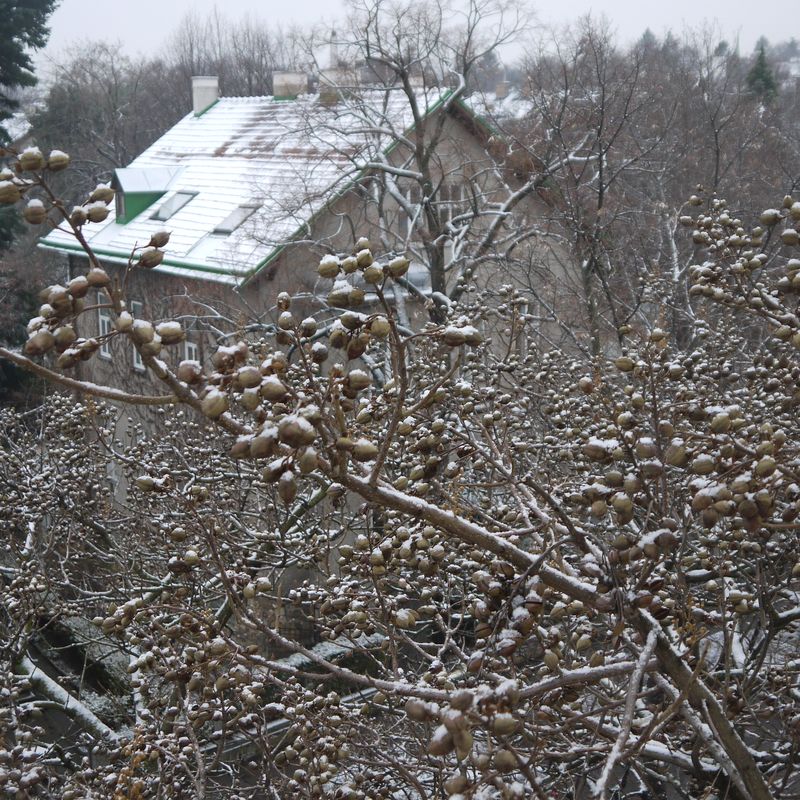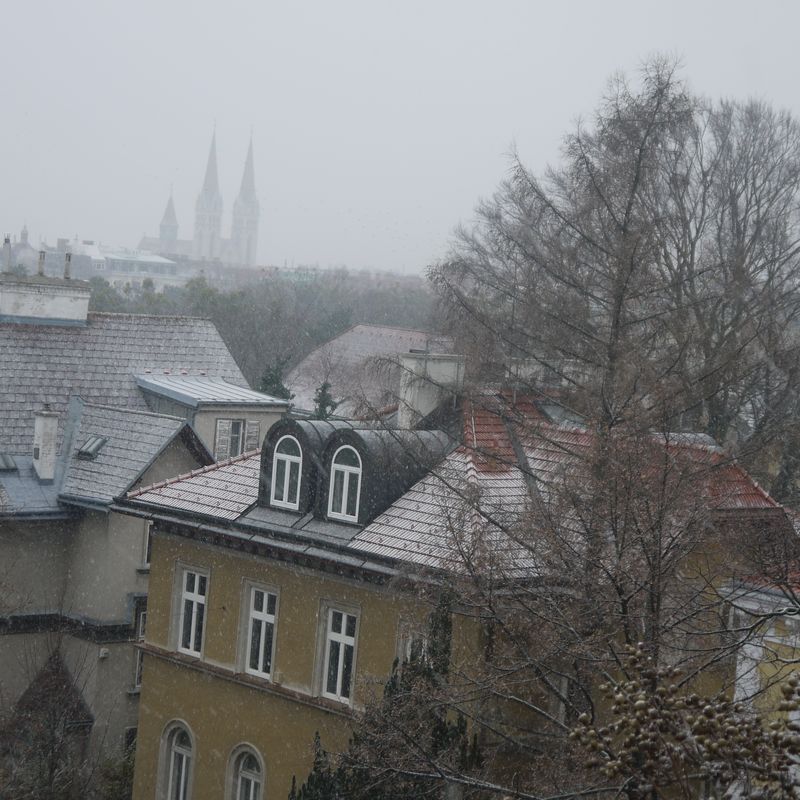 I had a lovely view from my window over the Vienna. This was my first snow I have actually saw this year. In London we currently have very rainy winter. I went for the small walk during the snowing to explore the surroundings of area and let the snow fall on my face. I missed snow. The whole moment felt so calming and magical.
Later on I planned to visit Christmas Market. I heard lots of nice stuff about them and more research on internet, I couldn't resist and I knew that I must have visit one of them. As far as I know, there are few Christmas Markets in several parts of Vienna. I have decided to visit two of them. The most famous and the biggest one is in Rathaus. First I went to see the more traditional one - Christmas Village in Maria-Theresien-Platz.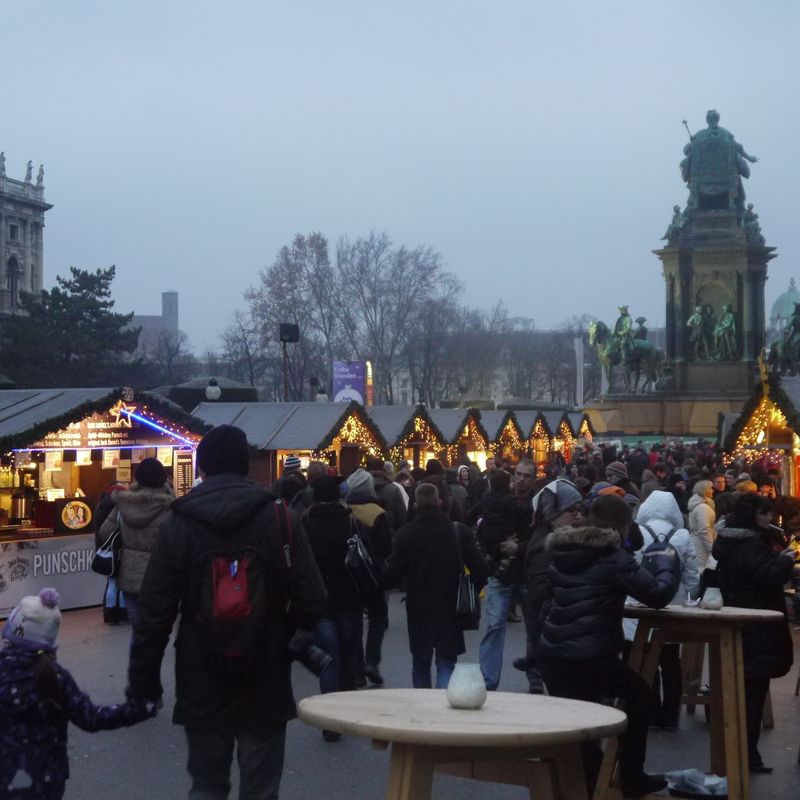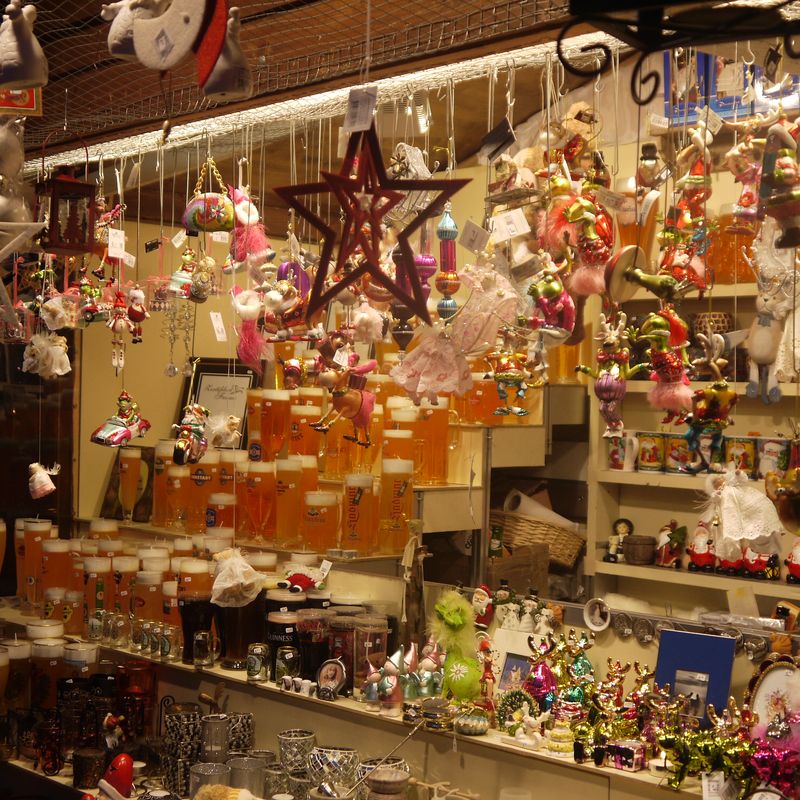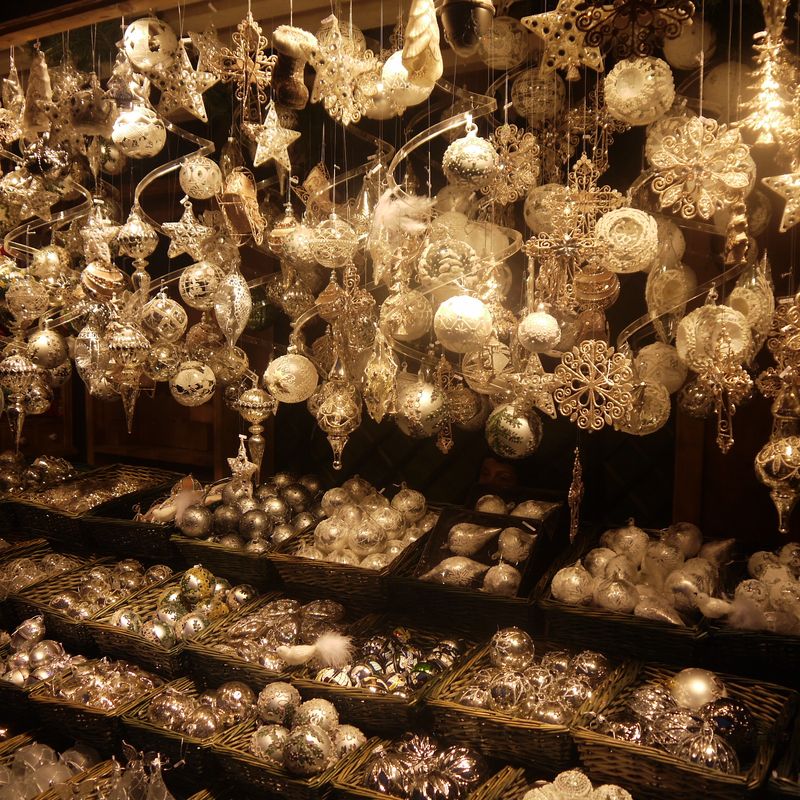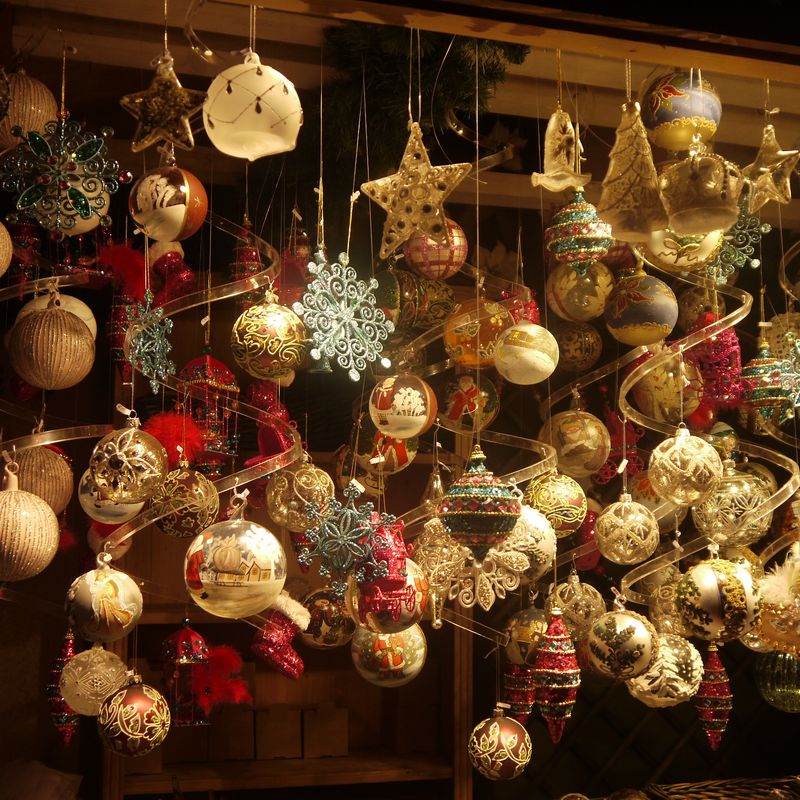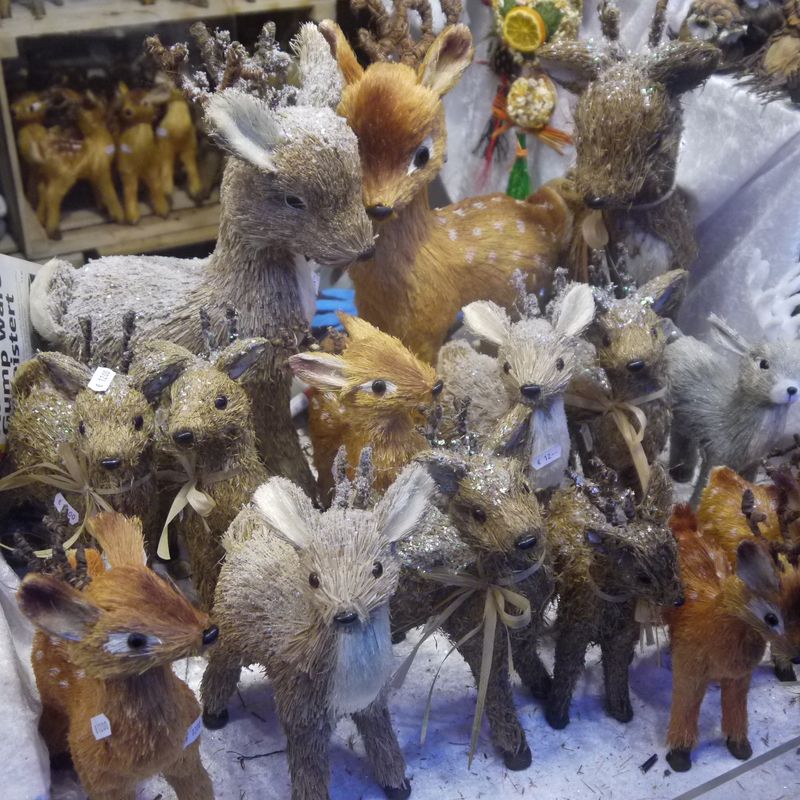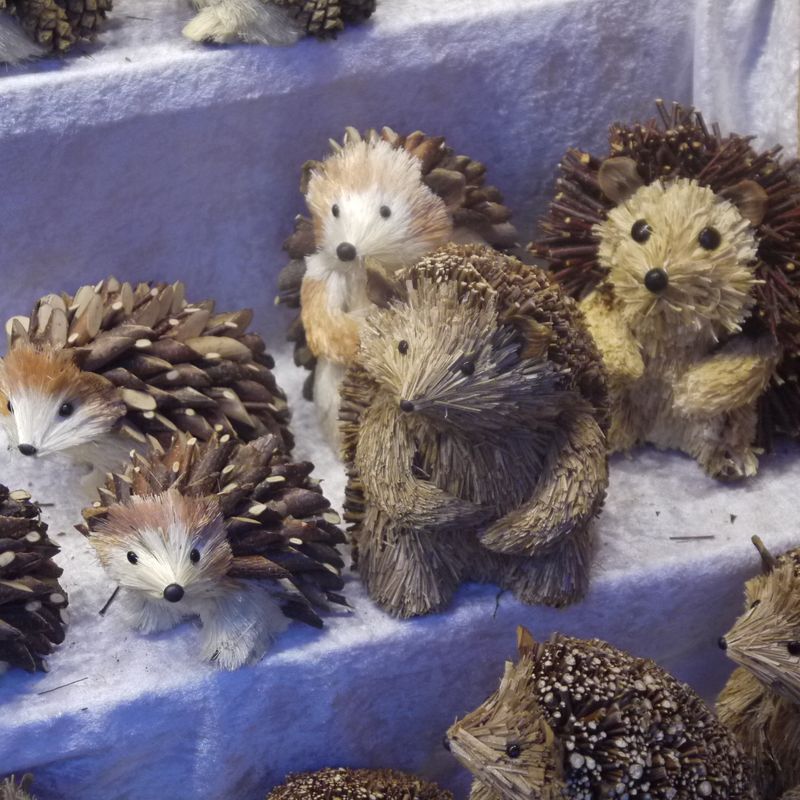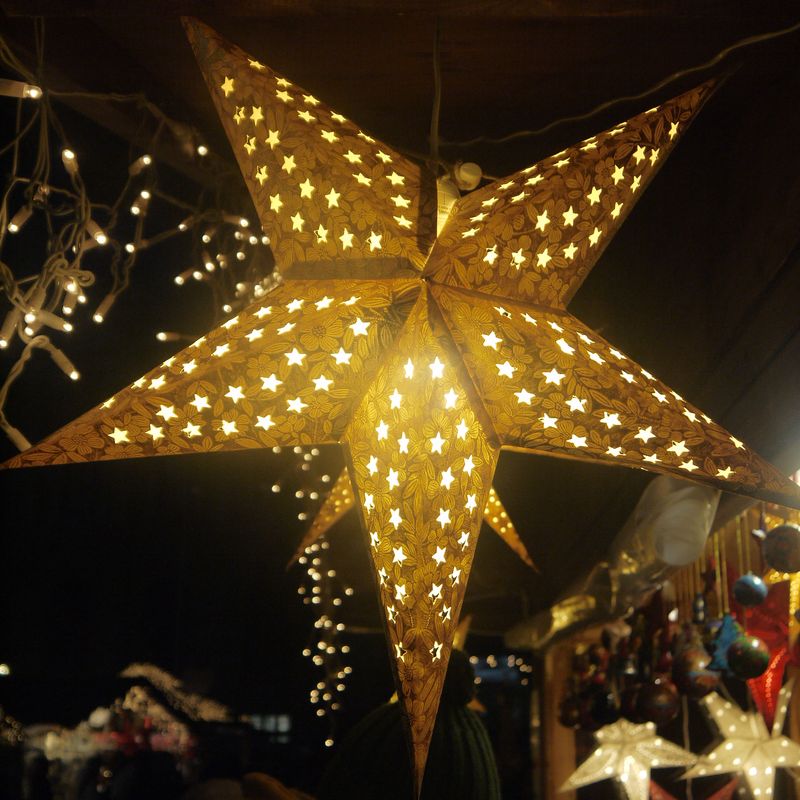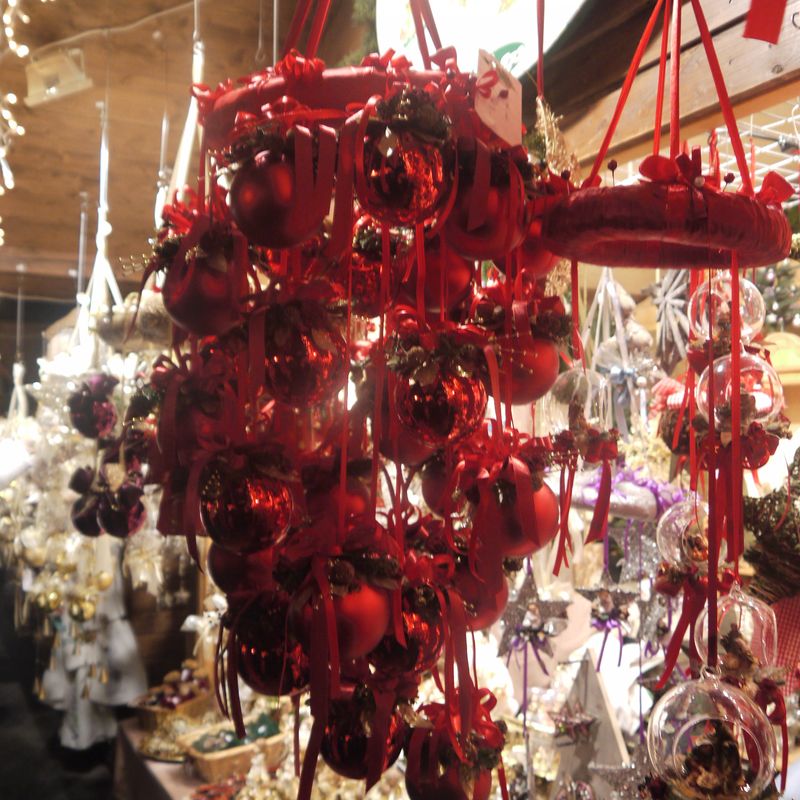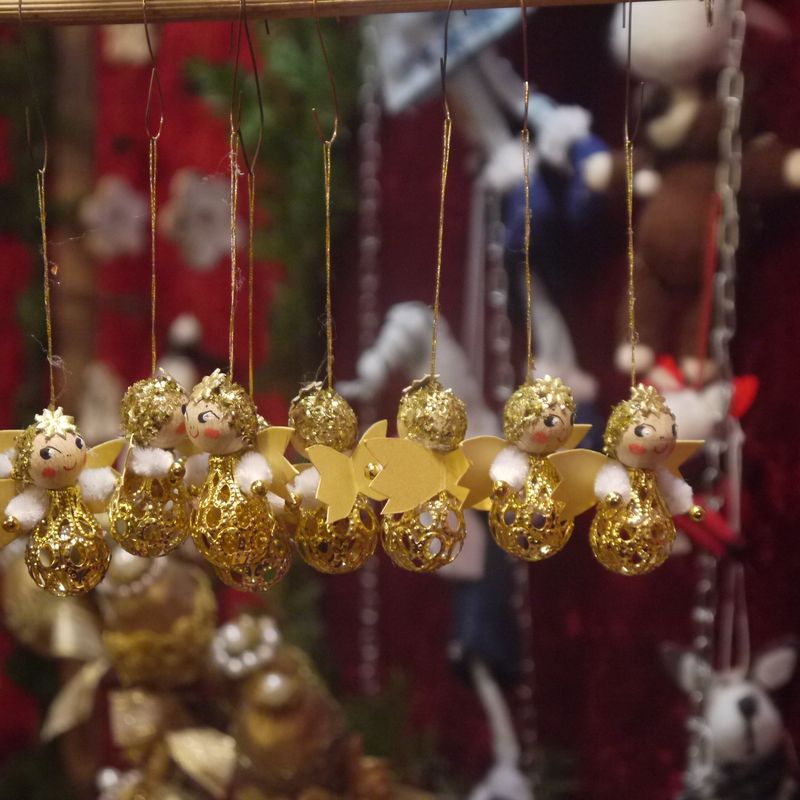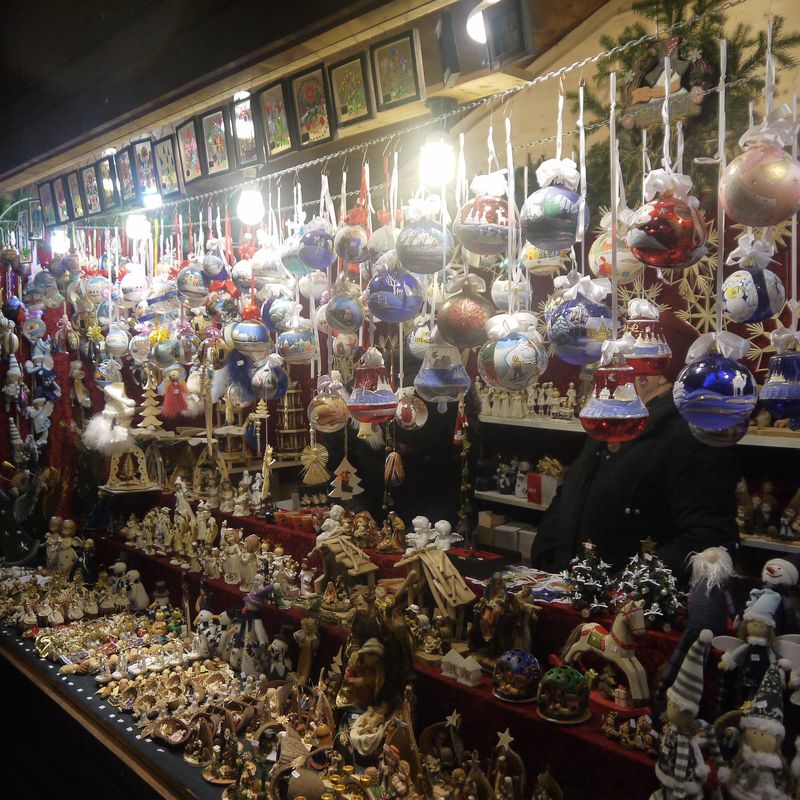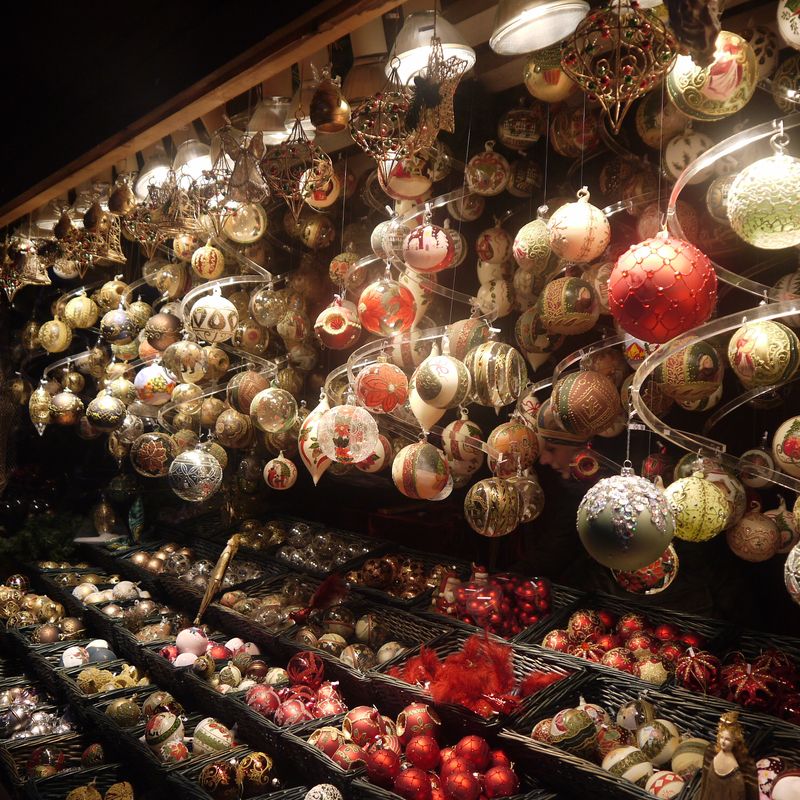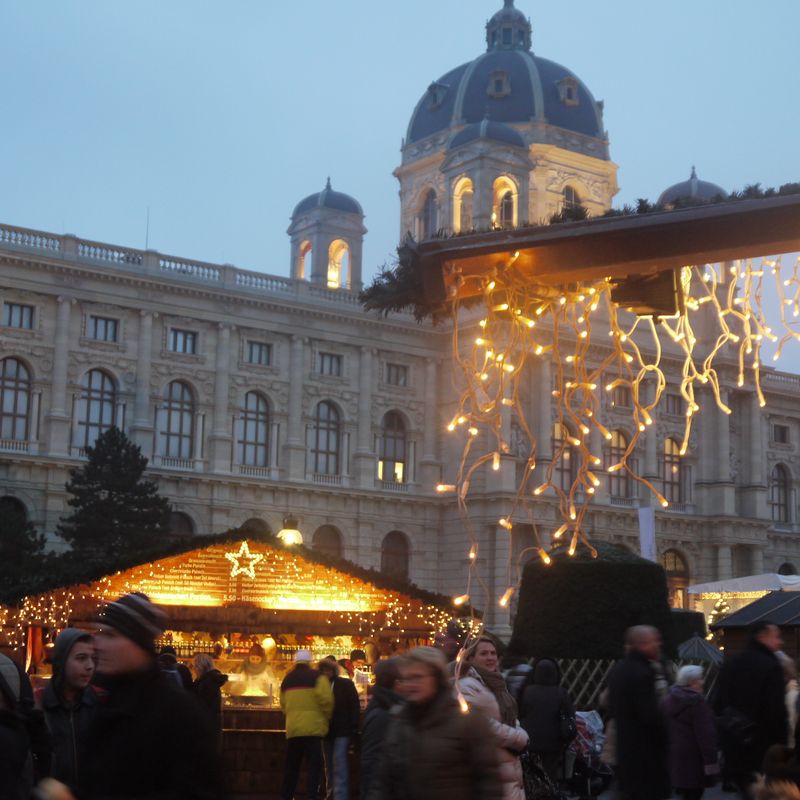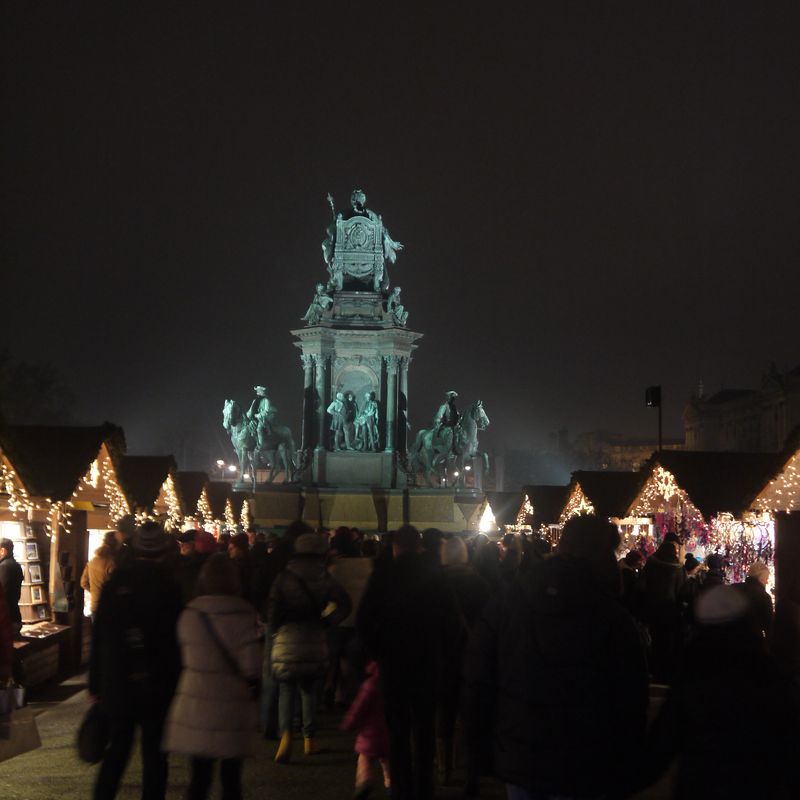 I loved the romantic and Christmassy atmosphere at this market. The market was full of hand made crafts and original gifts. I couldnt leave withouth trying their tradition punch, to keep me warm, and classic german hot dog. After that I went to the most famous one in Rathaus which was more busier and more fairy land like.